We are located in Hampton Roads, Virginia, and this is one of the largest military areas in the world. One third of every active duty military family is stationed here at Hampton Roads. This creates some benefits to the real estate market in our area and some unique challenges as well.
When it comes to property management, sometimes our military families are thrust into being rental property owners, and it's beyond their control. When Uncle Sam tells them it's time to move, then it's time to move. If that relocation notice for San Diego arrives, then it doesn't matter what the housing market says – you have to go. A lot of people we work with purchased a home two or three years ago and they are not in a position to sell, so it makes more sense to rent it out.
At Ron Sawyer Property Management, we try to focus on our
commitment to military families
. Eighty percent of our business is working with military – whether it is renting out a home for them or working with them as tenants. We have become quite accustomed to the unique challenges that renting to and renting for military families poses.
One of the things we do that is different is regular interior inspections. If you're stationed out in California, you're going to be nervous that your largest investment is here in Virginia and you can't see it. Everyone has heard horror stories about what can happen to rental properties sometimes, so we try to alleviate that concern with our interior inspection program. Every six months, we do a thorough inspection. We take photos and send our report and those pictures to our owners. This helps you to feel much more at ease. Even though we're telling you the property is in good shape, you like to be able to see it for yourself.
Technology also helps us deliver outstanding service to military families. Everything is cloud based, so owners can sign into the owner portal from anywhere in the world and see if rent has been paid. You can also see any maintenance requests and where we are in the process of repair work that needs to be done. We knew it would be important for you to check on your property at anytime from anywhere, so we invested in this technology.
We truly understand how to market to and for our military families. We understand the military process, housing allowances and we're familiar with the Service Member Relief Act. We know these things forwards and backwards, which makes us better suited to manage properties for military families and to military families.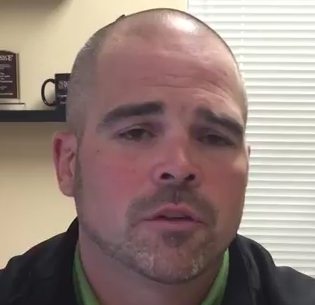 Living in this area has given us an appreciation for the military and we try to do a great job for them. If you have any questions about what we can do for you, please
contact us at Ron Sawyer Property Management.