Our Services
Hampton Roads Property Management
We Can Help Manage Your Hampton Roads Rental Property

We work closely with Investors, Landlords and Homeowners to provide comprehensive property management services tailored to the requirements of each individual Owner. Our extensive portfolio includes single family homes, condos, multiplexes and town homes all throughout the Hampton Roads area. The one thing that remains the same for each owner is our end goal; to protect their investment while keeping a steady revenue stream from having the property leased. Less vacancy equals more return on investment. We have a team wide commitment to maximize the long term profitability for our owners, while maintaining quality housing for our tenants.

Since our inception we have prided ourselves on staying up to date on all systems and technologies in order to ensure the highest level of service possible at all times. This is further attained by keeping a highly trained staff dedicated to saving our owners time and money. With our industry leading systems and the support of a team we are prepared to succeed amidst the most challenging demands of property management. 24 hours a day- 7 days a week. We service all ares of Hampton Roads.
How we can help:
Maximize Efficiency.
Minimize Vacancies.
Maintain Property at minimal cost.
Create recurring revenue stream.
Avoid common mistakes to save money.
Stay "in the know" about your property at all times
Reasons to choose us:
Local Expertise – The majority of our team have been lifelong residents of Hampton Roads. We know as well as anyone.
Minimal Vacancy – We use the latest technologies and online marketing strategies in tandem with print media and signage to rent your home quickly.
Competitive Pricing – We cater to each individual property owner as no two situations are exactly alike.
Owner Payments – Payments are made by auto debit deposits directly to your preferred account.
Online Owner Portal – Online access to maintenance requests, financial reports and the ability to contact you property manager 24 hours per day.
Team Support – Full property management staff in addition to many licensed Agents available to aid you in any of your real estate needs
Thorough Tenant Screening – We check credit against all of the major credit reporting agencies, confirm employment, and verify previous tenancy.
Regular Interior Inspections – There is not much you can determine from a drive by inspection. That is why we go inside every few months.
Trusted Vendor Network - We have long standing relationships with vendors throughout the area including lawyers, contractors, cleaning, landscaping etc.
Compliant Evictions – Flat rate evictions with legal representation.
SINGLE FAMILY SERVICES
+
Trust an Industry Leader for your Property Management needs.
For many, a home purchase is the most important investment in their portfolio. In order to maximize your return, real estate should always be managed by professionals. Our proven systems provide the tools for your property to remain in compliance with Virginia's state guidelines, while protecting your best interest. Let us provide you a free quote to determine how we may best serve your individual needs. We would love to show you why RE/MAX Prime property Management is the best choice for your property.
Representation for your single family home:
Many circumstances can lead to a property needing to be managed; Active Duty Military Homeowners with orders to relocate, family who has outgrown their current home, an investor just starting a portfolio, and any homeowner who is unable to sell for any reason. In many cases we have even stepped in to help someone who originally attempted to manage the property themselves. Regardless of your situation you can rest easy knowing that RE/MAX Prime Property Management is on your side.
We have demonstrated our capabilities for countless property owners in the Hampton Roads area. We work hard to help you avoid common mistakes while saving you valuable time and money.
Representation for multiple homes:
As an investor with a growing portfolio it is very important to takes steps to make sure your investment is protected, profitable and productive. As your portfolio grows, so do the related stress and time requirements. The day to day in managing multiple properties can be a full time job, especially if you are not equipped to manage them effectively. RE/MAX Prime Property Management specializes in multiple home portfolios. We have many options for investors to decrease your personal overhead and provide a cost efficient service in order to maximize your profit margins. With state of the art systems and industry leading marketing strategies, we can do just that!
We have proven ourselves to be the local authority on managing investment portfolios. To see how we can help you make more money, give us a call.
MULTI-FAMILY SERVICES
+
Representation for your multi-plexes and apartments:
When discussing multi-family homes it does not matter if you have a single duplex or an apartment complex with up to 150 units. The management goals are the same; to minimize vacancy by providing reliable tenants to ensure that the rent continues to be collected.
We have a long track record of success dealing with large portfolios. The secret is to handle each and every unit with the same thorough management model as any other property. Our focus is on aggressively marketing your rentals, locating qualified tenants via our rigorous screening process, handling maintenance quickly and responsibly, all the while keeping you, the owner, informed every step of the way.
We know that every property is not identical when it comes to management. When dealing with multi-family properties this is definitely the case. That considered, we work with each and every owner in order to provide the right kind of service for their portfolio. To learn more about how our service can benefit your investment, give us a call.
Property Management Resource Center
Which Property manager is right for your portfolio?
Why should I use a property manager?
Reducing maintenance costs
Minimize vacancy, maximize profits
Staying informed while away
How RE/MAX Prime Property Management is a win for you.
Areas We Service
Hampton Roads Area Information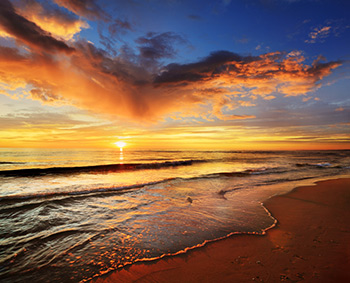 Hampton Roads is known for its extensive landmass as well as its seemingly endless waterway access. The Elizabeth River and Nansemond River serve as city boundaries and feed the James River and Chesapeake Bay respectively. Because of its geography, Hampton Roads boasts many shipyards, harbors, coal piers and countless miles of waterfront residential, commercial and industrial properties. This has drawn military bases, government contractors, and big industry to the area which has infused the local economy with diversity and stability. Hampton Roads is comprised of seven independent cities divided between the Southside; Suffolk, Virginia Beach, Norfolk, Portsmouth and Chesapeake, and the Peninsula; Newport News and Hampton. RE/MAX Prime Property Management Specializes in all areas on the Southside. Find out more about these areas by clicking below.
Frequently Asked Questions
Do I have to move out of the house before we start marketing the property?
Many of our Owners have been living in the property as we located a tenant. Many different circumstances lead into an Owner needing property management; situations like a military relocation, new home purchase approval dependent on lease, etc. We work with you to define a showing schedule and begin marketing the home with the intention of aligning a tenant's move-in with your move out. It is in everyone's best interest to eliminate vacancy on your property as much as possible at all times.
Get a Free Management Quote


Our 3-Step System
Produces Turn-Key
Services with Hassle free Results.
Step 1- Analysis
Analyze Demographics/ Market Trends
Analyze property features, location, market rates, etc.
Develop a renter profile
Develop a financial profile for estimated value/rental return for property owners
Step 2- Marketing Plan Development
Print collateral materials
Internet marketing
Print advertising
Outdoor Signage
Direct mail
Showings
Step 3- Execution
Delivery of excellent customer service to current and future tenants
Focus on excellent Property Owner feedback tailored to how the client best receives updates and correspondence.
Take proactive leadership role to ensure that both the tenant and property are informed of all activities at all times.
Handle all issues as they pertain to the rental management of the property thereby insulating the property owner from direct contact with tenants.
Our Proven System gives you the right renter and the right terms as the property owner!